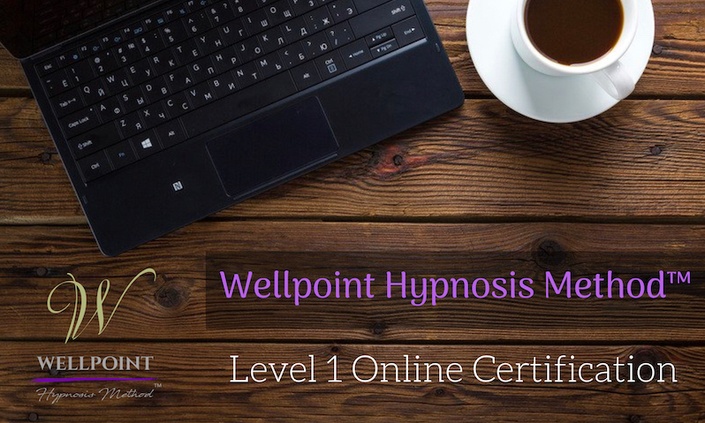 Now Enrolling: Wellpoint Hypnosis Method™​ Level I Certification
Spiritual Hypnosis with SOUNDSYNCTECH™​ Brainwave Frequencies
Watch Promo
Enroll in Course
Wellpoint Hypnosis Method™ Level I
50 hour online spiritual hypnosis certification course
8 Week Self-Paced Learning
No experience necessary!
Become a Certified Practitioner in Wellpoint Quantum Solfeggio Hypnosis™ and learn about quantum regressions/progressions, afterlife experience, parallel lives, spirit release and quantum release utilizing SOUNDSYNCTECH™ Brainwave Technologies connecting you to the Quantum Field Within™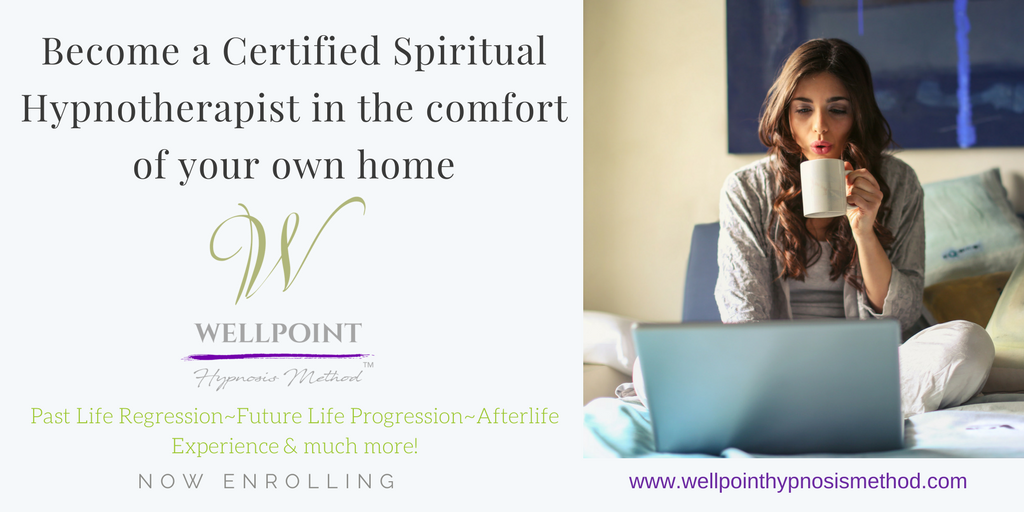 No experience necessary!

Over 80% of the class is video content, sit back & enjoy watching the class as if you were attending live & in person!

You can take this course at your own convenience from anywhere in the world!


Finish your course in as little as a few weeks or take your time at your own pace, you have access to the course for 60 days
Wellpoint Hypnosis Method™ Sessions with SOUNDSYNCTECH™ Brainwave Technologies
can take place Remotely via Skype/Zoom or In Person. Our WHM P
ractitioners can offer both options for their clients, or whichever one they choose!
Lauren Shares her Experience with the course and working with clients
Lauren Galey is a Wellpoint Hypnosis Method™ Level 2 Practitioner and Host of Quantum Conversations TV

Just a sample of what is possible in a Wellpoint Hypnosis Method™ Session:
Wellpoint Hypnosis Method™has incorporated customized brainwave entrainment sound frequencies by SOUNDSYNCTECH™assisting the opening of new neural pathways in your brain to support you with a more powerful experience in your spiritual hypnosis session;

Re-calibrate your frequency to your true soul signature to magnetize your dreams into reality;

Find out how we can heal the planet & what your special contribution is;

Uncover the unlimited possibilities & knowledge you hold within your own consciousness;

Learn to move beyond the confines of conditioned or inherited behavior;

Ask questions & receive information about your health, life, lost history, truth, and secrets of the universe;

Discover what your purpose in life is;

Uncover any patterns, programs or belief systems that are contributing to your health, relationship, or money issues;

Reach the Unconscious storage of beliefs, programs, patterns and behaviors to change your life;

Access your creativity in a way you have never experienced before;

and much, much more!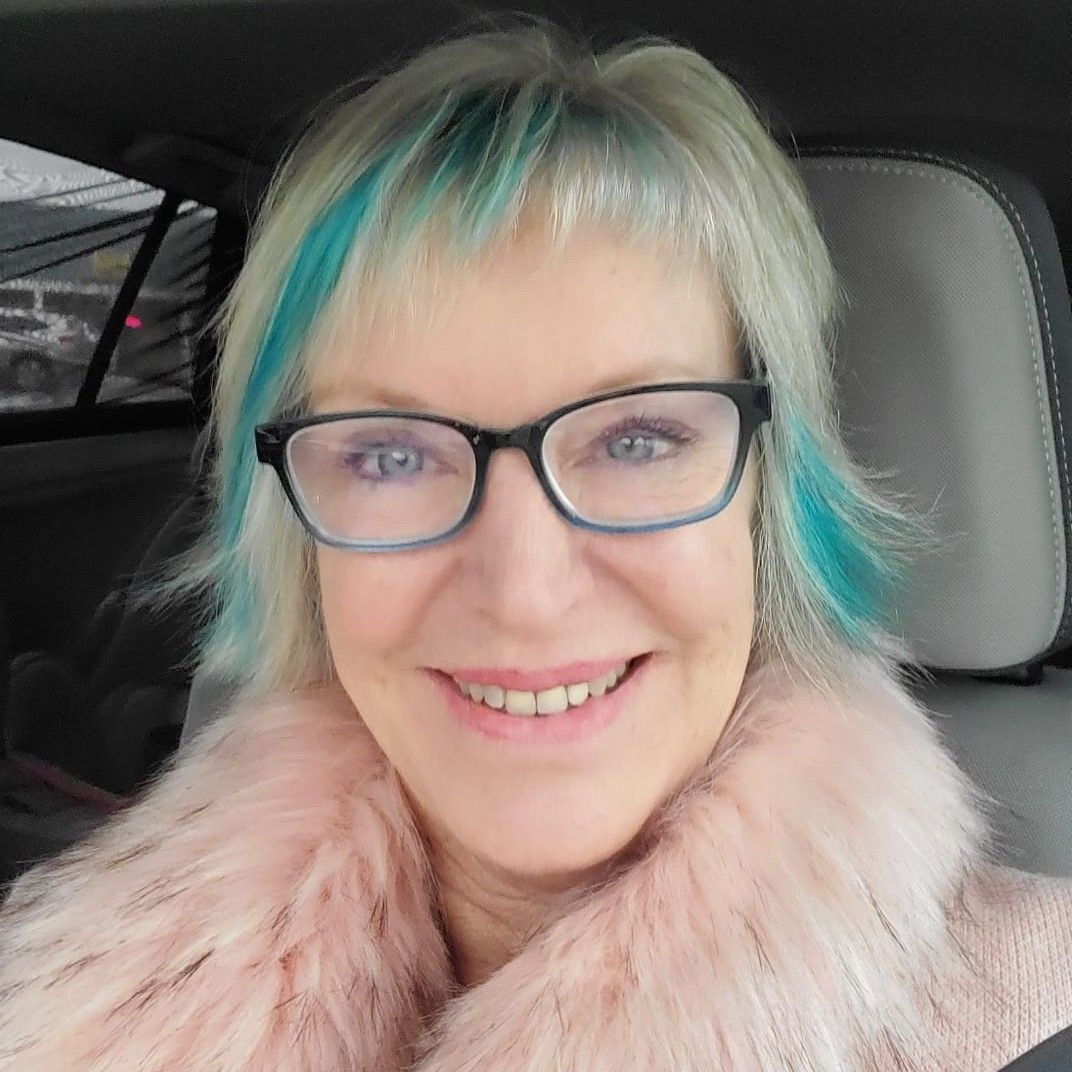 "Thank you for a wonderful learning experience. Your materials are amazing! I really was more interested in self-knowledge and for my own healing. I think your method is so revolutionary compared to the hypnosis sessions I have had in the past. Thank you for the amazing opportunity and experience"
- Barbara, H, Wellpoint Hypnosis Method™ Level I Online Student
Become Certified for a fulfilling professional career offering:
Wellpoint Quantum Solfeggio Hypnosis™
Wellpoint Quantum Regression™
Wellpoint Quantum Progression™
with SOUNDSYNCTECH™Brainwave Technologies
What you learn in our Online Level I Course:
Learn the history of Hypnosis & the benefits of spiritual hypnosis

Learn the benefits of using Past Life Regression, Future Life Progression, Parallel Lives, and visiting the spirit realm

Learn how to read the Akashic or Soul Records for your client or yourself

Learn Self-Hypnosis

How to conduct an in person spiritual hypnosis session

How to conduct a remote spiritual hypnosis session

Learn from videos of live classes and sample client sessions so you know how conduct these life changing, spiritual hypnosis sessions for the Quantum Age

How to reprogram the subconscious & superconscious mind

Advanced scripts, specialized Brainwave Frequencies by SOUNDSYNCTECH™, marketing images, and other tools for your Hypnosis practice


Tune your voice into a healing instrument

How our unique method utilizes Quantum Physics Brainwave Frequencies by SOUNDSYNCTECH™

How to build a spiritual hypnosis business, many of our first year graduates are generating between $200-$350 a session

How to lead Past Life Regression or Future Life Progression Group Events with

SOUNDSYNCTECH™ Frequencies
Elaine Shares some highlights of her session in one of our Live & In Person Level I Classes
Elaine Bryant is a Wellpoint Hypnosis Method™ Level 4 Practitioner and Owner of the Lumber Baron Inn & Gardens
A Certification for All Levels
There are no prerequisites to take this course. The Wellpoint Hypnosis Method™ Online Course attracts people from all over the world and from a wide range of personal, spiritual, and professional backgrounds. We have attracted Psychotherapists, Medical Doctors, School Teachers, Life Coaches, Massage Therapists, Scientists, Corporate Executives, Real Estate Agents, Healing Center Owners, Medical Intuitive's, Personal Trainers and young people in their twenties who haven't found a career path yet.
Your Instructor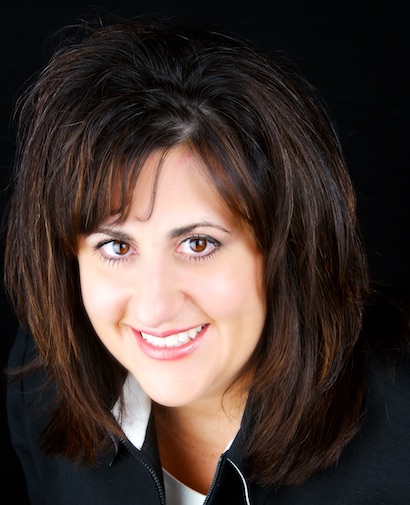 Christina Calisto Winslow, founder of Wellpoint Hypnosis Method™ the Next Generation of Spiritual Hypnosis with Brainwave Frequencies. This innovative and unique method has been in research and development for over 15 years. Christina is also a best-selling author, owner of an international spiritual publishing company, Big Country Publishing and creator of Alchemy of the Mind™. Christina brings training and support through her teaching, consultations, writing, and speaking engagements. Christina offers her students and clients a unique perspective of the wellness industry from her in depth and well-rounded experience in the alternative health business, publishing industry and corporate world. Currently, Christina is extensively involved in the research and development of brainwave entrainment technology and its effect on the subconscious mind as a co-founder of SOUNDSYNCTECH™.
Frequently Asked Questions
When does the course start and finish?
The course starts now and you have 60 days to take the entire course. You can finish your course early in just a few weeks if you wish! You will have 60 days (24 hours/day) to watch the videos and download the materials. Every 7-10 days, you will have access to new sections with an email notification. Each section builds upon the last and we have designed the course to be easy to incorporate into even the busiest lifestyle.
How long do I have access to the course?
After enrolling, you have 60 days to finish the course. You will not have access after 60 days; however, you will receive group monthly support as an Alumni Association Member for 12 months as our free gift, a $250.00 Value. You will receive all of the support necessary to assist you for an entire year after your class has ended.
Do I become a licensed hypnotist in this course?
A certificate of completion will be provided for the Level 1 Wellpoint Hypnosis Method™ 50 hour spiritual hypnosis course. If WHM™ Practitioner chooses to offer either "hypnosis" or "hypnotherapy" sessions or workshops, it is their responsibility to follow all of their applicable federal, state, local or governing licensing laws and requirements. Many of our practitioners hold professional hypnotherapy licenses and have successful Wellpoint Hypnosis Method™ Practices.
What are the technical requirements?
We recommend taking the course from your personal computer with a reliable internet connection. Students who are tech savvy can access the course from their other devices. Because personal computers, phones, tablets, and devices vary; we cannot offer personal tech support. We have invested in a state of the art online school platform where students can watch videos, download pdfs and enjoy the course with ease 24 hours a day/7 days a week from anywhere in the world!
Do I have to have any experience to take the Level I Course?
No experience necessary! This course has been created for anyone interested in learning our life changing method whether they are using it for personal or professional reasons.